Welcome to the subject guide for Philosophy!
This guide includes resources that will assist you in completing your class assignments and research. Most of these resources are freely available online; however, only WSU students, staff and faculty may access resources with the
icon. If you have any questions, please get in touch with your librarian via the contact information to the right.
Databases (back to top)
Humanities Full Text

The most comprehensive resource available in its field, Humanities Full Text brings you full text plus abstracts and bibliographic indexing of the most noted scholarly sources in the humanities, as well as numerous lesser-known but important specialized magazines. The database indexes, abstracts and delivers the full text of feature articles, interviews, obituaries, bibliographies, original works of fiction, drama, and poetry, book reviews, and reviews of ballets, dance programs, motion pictures, musicals, operas, plays, radio and television programs, and more. Coverage dates: Indexing 1984+, Abstracting 1984+, "select" Full Text 1994+ (EBSCO) View terms of use
JSTOR

Online access to core scholarly journals in business, education, health, arts & humanities, life sciences, literature, physical sciences, and social sciences. Coverage begins with the first issue of each journal. View terms of use.
Philosopher's Index

Indexes articles in all areas of philosophy such as aesthetics, epistemology, ethics, logic and metaphysics as well as the philosophy of various disciplines such as education, history, law, religion, and science. Coverage: 1940-present. View terms of use. (Proquest)
Project MUSE

Full-text access to current content from high quality, peer-reviewed journals in the humanities and social sciences, including literature and criticism, history, visual and performing arts, cultural studies, education, political science, gender studies, and economics. Coverage varies.
SAGE Journals Online

Online access to journals published by SAGE Publications in a broad range of disciplines including business, humanities, medicine, social sciences, science and technology.
Organizations (back to top)
American Philosophical Society

An eminent scholarly organization of international reputation, the American Philosophical Society promotes useful knowledge in the sciences and humanities through excellence in scholarly research, professional meetings, publications, library resources, and community outreach. This country's first learned society, the APS has played an important role in American cultural and intellectual life for over 250 years.
Society for the Advancement of American Philosophy

Welcome to the Society for the Advancement of American Philosophy (SAAP). SAAP exists to advance American philosophy by promoting interest and research in its history, encouraging original and creative work in its spirit, and providing forums for the exchange of information and ideas.
Reference Sources (back to top)
Concise Encyclopedia of Western Philosophy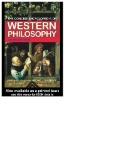 Link to Record

Encyclopedia of Philosophy

Link to Record

Internet Encyclopedia of Philosophy

A freely available peer-reviewed, academic resource.

Oxford Reference Online Premium

Full-text to dictionaries, reference books, and encyclopedias published by Oxford University Press in a broad range of subjects: general reference, language, science and medicine, humanities and social sciences, and Business. 4 simultaneous users. (OUP)
Routledge Encyclopedia of Philosophy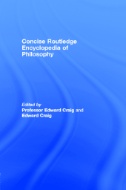 Link to record

Web sites (back to top)
Bartleby.com

Featuring a large number of full text non fiction, reference sources, and classic literature. Also includes literary and philosophical essays.

Critical Thinking Web

Features "over 100 free online tutorials on critical thinking, logic, scientific reasoning, creativity, and other aspects of thinking skills."
ILT Web - digital texts for a number of philosophers including Aristotle, Locke, Dewey, Hegel, Plato, Socrates, Rousseau, and more.
EpistemeLinks - contains over 19,000 philosophy resources. NOTE: no longer being updated.
PhilSci Archives - an electronic archive for preprints in the philosophy of science from the University of Pittsburgh.